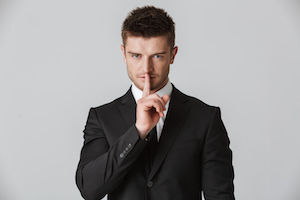 Conspiracy in Oklahoma is one of the most complex criminal charges that a person can face. If you are being charged with conspiracy in Muskogee, Oklahoma, you will need experienced help. Here is what you need to know about how conspiracy is handled in Oklahoma.
Conspiracy In Oklahoma Defined
In Oklahoma, conspiracy is legally defined as an agreement between two or more people to:
intentionally commit any kind of crime;
falsely and maliciously indict or cause another person to be indicted for a crime;
falsely bring or maintain a lawsuit or legal action against another;
cheat or defraud another person by an illegal act or by any means using false pretenses; or
commit any act which harms public health, public morals, trade, or commerce, or for the undermining or obstruction of justice.
Okla. Stat. tit. 21 § 421
The crime is usually a misdemeanor in Muskogee unless the conspiracy is to commit a felony. Then, the crime is treated as a felony.
If treated as a felony, a defendant can face up to 10 years in prison, a fine of up to $5,000, or both.
Elements Of The Crime
In order to secure a conviction of conspiracy, the prosecution must prove every element of the crime beyond a reasonable doubt. The prosecution must show:
an agreement with at least one other person to intentionally commit a crime;
that you were a party to the agreement either at the time the agreement was made or knowingly entered the agreement later; and
that you took action in furtherance of the commission of the crime. This must be an overt act, not the conspiracy itself. Also, the act must be substantial and must further the commission of the underlying crime.
Okla. Stat. tit. 21 § 423
What Conspiracy In Oklahoma Looks Like
Typically, conspiracy charges involve agreements between people to commit crimes like robbery, homicide, or some sort of illegal drug activity. However, the crime is so broadly defined that it can include many different crimes.
The basis of the offense is the formation of an agreement or plan to commit a prohibited offense. When the purpose of the conspiracy is to commit a felony such as robbery, domestic terrorism, or trafficking in illegal drugs, the crime is a felony.
It can include cheating or defrauding a person of their property by some illegal means. This can be the typical Ponzi scheme.
Also, the crime can include filing a lawsuit against another that you know is false.
These are examples of misdemeanor types of conspiracy. In Oklahoma, the punishment for a misdemeanor charge of conspiracy is up to a year in the county jail, a fine of up to $500, or both. Okla. Stat. tit. 21 § 10
Conspiracy Against The State
Conspiracies against the state are a serious matter. Those conspirators' plan to bomb a state building in Oklahoma is a felony and is punishable by up to 10 years in prison, a fine of up to $25,000, or both. Okla. Stat. tit. 21 § 422.
Likewise, for any conspiracy against a county, school district, or city, all parties to the conspiracy can be found guilty of felony conspiracy. Okla. Stat. tit. 21 § 424
Just Plotting May Be Enough
The law requires an overt act to further the conspiracy in order for the crime to be charged. However, just the plotting of the conspiracy may be enough to fulfill this requirement. In addition, one co-conspirator can be held responsible for all crimes committed as a part of the conspiracy, even if that person did not commit the crime. Okla. Stat. tit. 21 § 421
The crime is complex and building a strong defense depends on a number of facts, both yours and those of the alleged co-conspirators. Because of this, coordination of the cases against the conspirators can be crucial. Talk to a Muskogee attorney today.
Free Consultation: Muskogee Felony Defense Attorney
If you are facing criminal charges of any kind, you need help to build a solid defense. Even small facts can make a big difference. Don't try to go it alone. Get the help you need when it matters most.
Our experienced attorneys are here to help. We know your freedom is important and will work with you to preserve it. Our attorneys know how to build a strong defense.
Call a Muskogee felony defense attorney today at 918-884-7774 to ask questions or schedule a free, confidential consultation.