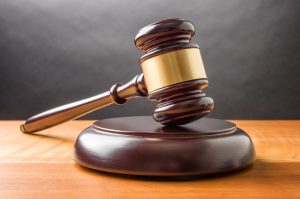 If you are facing a false declaration of ownership charge in Muskogee, Oklahoma, the first and most critical thing to do is look for a criminal defense attorney. You will need a lawyer who will work with you, take your side, and present a strong defense. Keep in mind that false declaration of ownership is a felony in Oklahoma and penalties can be severe.
If you choose not to get a lawyer, you will most likely be a poor match for the district attorney who is trained to secure a conviction. Your defense is most likely going to be ill thought, and the chances of getting convicted are rather high. The district attorney is not going to help you with your defense, but will instead tear into your evidence and throw you into jail.
What is False Declaration of Ownership?
These charges typically happen regarding deals at pawn shops. Problems arise when a transaction goes wrong, and it turns out that someone had lied or presented facts that were not altogether truthful.
At times, a pledger in a pawn shop may be innocent of knowingly lying. An item may be stolen, and the person trying to pawn it may not be aware of this.
Oklahoma law expects a seller to supply the pawn shop dealer with factual information about an item that they want to pawn. They must provide written documentation that states how long they have owned the item that they wish to pawn and give accurate identification information. This information is part of the ticket for the item at the pawn shop.
The seller or pledger may, for some reason, choose to falsify information about an item that they want to sell or provide false identification. Charges may be brought against such a person for misrepresenting ownership or identity.
False Declaration of Ownership Penalties
The punishment for false declaration of ownership or using altered or false identification is term of up to a year in county jail or up to five years in state prison. The court can require you to pay a fine of up to $500 instead of or in addition to time behind bars. Okla. Stat. tit. 59 § 1512
If you present fake identification to a pawnbroker, you could end up facing charges for two felonies. You could be charged with falsifying your identity and with false declaration of ownership. When you use a false identity to conduct a financial or commercial transaction, you face up to seven years in prison and a fine of up to $10,000. Okla. Stat. tit. 21 § 1550.41
It is also a felony to create documents that falsify your identity intending to use such materials in financial and other related transactions in Oklahoma. The consequences you face after being convicted of this felony are also severe.
Additional Consequences
To avoid trouble with the law, it is a good idea to always be truthful regarding your identity and ownership of goods. Spending time in jail is not a small matter. Being convicted of a felony is another issue altogether.
After a felony conviction in Muskogee, you:
• May have a difficult time getting employment, as it reflects in your record that you are a felon and people generally mistrust such a person.
• Will be barred from buying a firearm in some cases.
• May not be allowed to train for certain professions.
If you have been charged with a felony, it is your best interests to get the best criminal defense lawyer you can.
Free Consultation: Muskogee Criminal Defense Attorney
Oklahoma courts treat false declaration of ownership crimes rather harshly.
Only experienced criminal defense attorneys in Muskogee can work to build a strong defense for you. What may look like insignificant issues to an inexperienced attorney could determine your case.
Our attorneys know how to present in court the details that can make a significant effect on the result of the criminal case.
Call a Muskogee criminal defense attorney today at 918-884-7774 with your questions. You may also schedule a free, confidential consultation.